About
Casual Waterfront Dining
The Atlas Oyster House, located on beautiful Pensacola Bay only steps away from its sister restaurant, The Fish House, offers a waterfront dining experience that's a bit more casual than you'll find next door. Atlas is a favorite of locals and visitors alike.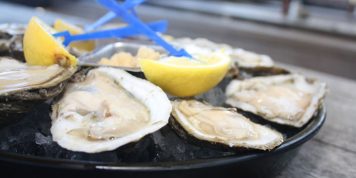 Fresh Local Oysters
Established in 2002, Atlas Oyster House stands by its name as "the place" to find delicious local oysters. Apalachicola Bay and East Bay oysters are harvested and driven to us fresh each day. Try them raw, baked, or steamed. The freshness and taste of these savory mollusks can't be beat.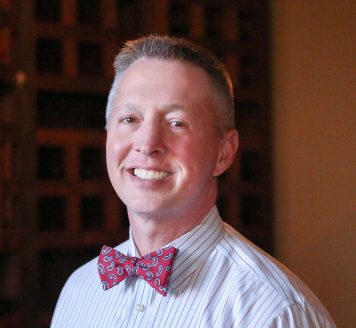 Steve Eskridge
Director of Operations
Born in Blue Island, Illinois and raised in San Diego, California, Steve enlisted in the Navy upon graduation from high school. He honorably served as a Hospital Corpsman and was stationed in Okinawa Japan, Guantanamo Bay Cuba, and Panama City Florida. He moved to Pensacola in 1998 and began his employment at The Fish House as a server. He moved quickly up the ranks and accepted the General Manager position in 2001. During his tenure he oversaw the addition of Atlas Oyster House and The Deck Bar, as well as the demolition and subsequent rebuilding of The Fish House due to hurricane Ivan.  In 2009, he was promoted to the prestigious General Manager position at Jackson's Steakhouse where he led his team to provide exemplary service and an extraordinary fine dining experience. In 2015, he was named Director of Operations for Great Southern Restaurants. Eskridge is dedicated to providing genuine hospitality, making sure our guests receive the highest level of service.
Jean Pierre N'Dione
General Manager
Born in Senegal, West Africa, and raised in Toulouse, France, Jean Pierre moved to New Hampshire in 1998 for 9 months to try something new but ending up cutting his stay short from the cold and relocating to sunny Pensacola, Florida. He began his employment at the Fish House as a server in 2001 and discovered his passion for the restaurant industry and only 11 months later was promoted to Service Manager; in 2009 he became the General Manager of the Fish House, Atlas Oyster House, and the Fish House Deck Bar. In January of 2010, Jean Pierre decided to make his residency official, he applied for and was granted U.S. citizenship; shortly thereafter he graduated from our own University of West Florida with a Bachelors degree in Accounting. When it comes to our restaurants Jean Pierre's philosophy is to ensure all of our guests feel welcome and have the most memorable dining experience at Our House.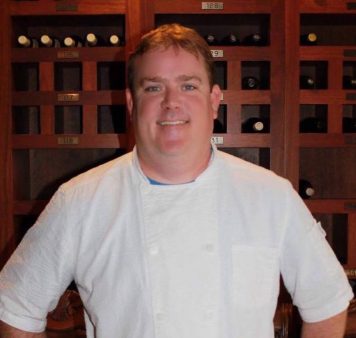 Billy Ballou
EXECUTIVE CHEF, THE FISH HOUSE, ATLAS OYSTER HOUSE AND GREAT SOUTHERN CATERING & EVENTS
Chef Billy Ballou has taken over the helm of Great Southern Catering and Events, located within our event venue, the Palafox House. In addition, Chef Billy continues his on-going role of executive chef.
Chef Billy attended Johnson & Wales College in Charleston and studied culinary arts. After college, he went backpacking through Scotland and England, experiencing different cultures and cuisines. Upon his return to the United States, he spent two years as a sous chef for Legendary, Inc., and then moved on to an opportunity with the Great Southern Restaurant Group, where he worked his way from prep chef to executive chef.  He has served as executive chef for Great Southern for eight years.